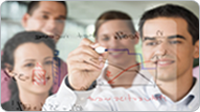 NON-EXECUTIVE MANAGEMENT
Do you need extra expertise on an ad-hoc basis to help with your project related challenges and problems?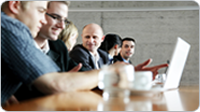 RISK MANAGEMENT HEALTH CHECK
Are you in control of your risks ... or are they controlling you? When did you last check that your project and system related risk processes are still fit for purpose?
INSIGHT BLOG
New DATA-Tight data protection and privacy service launched
We are pleased to announce a new consultancy service, DATA-Tight, specifically aimed at helping organisations cope with the increasing amount of complex legislation relating to data protection and privacy such as GDPR.
Our GDPR Implementation Accelerator product enables a client to kick-start their compliance activities in a coordinated and structured way… based on an initial enterprise-wide assessment of what is needed, and then help with setting up a sound programme management approach to deliver all of it.
By leveraging extensive real-world programme management experience and expertise, our clients benefit from a bespoke advisory service which will help them to comply with the legislation in a more tightly co-ordinated and cost efficient way.
Since May 2016, we have been investigating various ways in which we can help our clients achieve efficient compliance with the General Data Protection Regulation (GDPR) legislation. Our initial research and ongoing activities in this area has exposed us to many different methodologies, tools and techniques which we have been able to evaluate in more detail. This specialist knowledge, combined with over ten years data protection related project management experience, makes us a strong candidate for helping clients with their GDPR implementation challenges.
To discuss your own GDPR challenges and explore how we can help, please contact Robert direct at robert.toogood@data-tight.com to schedule a completely confidential and no-obligation discussion.