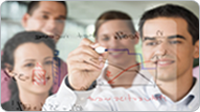 NON-EXECUTIVE MANAGEMENT
Do you need extra expertise on an ad-hoc basis to help with your project related challenges and problems?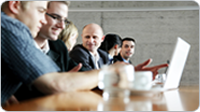 RISK MANAGEMENT HEALTH CHECK
Are you in control of your risks ... or are they controlling you? When did you last check that your project and system related risk processes are still fit for purpose?
INSIGHT BLOG
Introducing our REVIEW service to help you check the effectiveness of key processes

In a previous post, we talked about the different ways in which our Senior Partner, Robert J Toogood, can help you and your organisation.
In this post, we focus in more detail on how Robert can help you REVIEW your experiences so you can learn from them … checking the effectiveness of key processes such as risk management or project related activities, using a "health check" based approach to ensure they are still fit for purpose.
SERVICE FOCUS

Robert will work with you to REVIEW and develop ways in which your approach can be improved, that makes sense for you and your organisation.
CASE STUDY
On this REVIEW assignment for a Client in the Life-Sciences – Consumer sector, they wanted help with reviewing project life-cycle activity across Europe, Middle East and Africa (EMEA) in a more controlled and orderly way, initially in IT and then across other functions.
Robert worked with the VP Information Management EMEA to: identify and interpret requirements; propose and implement the initial project portfolio management (PPM) approach; facilitate monthly reviews of progress and management of critical show-stopping issues; extend the scope of the initiative to include all EMEA functions..
He made a difference by being able to leverage his extensive programme/project management experience to help the Client implement pragmatically, the first stage of a portfolio management approach to managing the complexity and ambiguity of project demands.
TESTIMONIAL
The Client subsequently commented that Robert is:
"Good at uncovering complexity and trying to make sense of it, to help your colleagues understand what's really going on."
NEXT STEPS

So if you are looking to learn from your experiences … either at the organisational level, some project, portfolio or programme related activity or personally, then Robert might be that safe pair of hands you have been looking for to help REVIEW them.  Contact him direct on +44 (0)1983 617241 or at robert_toogood@projectsystemssupport.com to schedule some time to discuss your immediate challenges … on a strictly confidential and non-obligation basis.
PS Also check out our new Risk Management Health Check service!
More … www.robertjtoogood.com … this site is best viewed from a laptop or desktop as it is not currently optimised for mobile viewing.
May
8

2013

Programme & Project Management