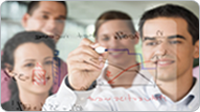 NEED EXTRA HELP?
Do you need extra expertise on an ad-hoc basis to help with unexpected challenges and problems?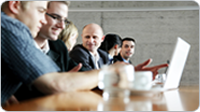 BUSINESS RESILIENCE HEALTH CHECK
When did you last check that your business resilience processes are fit for purpose?
INSIGHT BLOG
Just Published… Practical Guide to Managing the Multiple Dimensions of Risk
We've written a chapter on governance, risk and compliance (GRC) for a new book on multi-dimensional risk management that has just been published by Kogan Page.
Last year our Senior Partner, Robert Toogood, was invited by Dr David Hillson, the international risk thought-leader aka The Risk Doctor, to contribute a chapter on governance, risk and compliance (GRC) for a new book on multi-dimensional risk management being published by Kogan Page in 2016.
The book, "The Risk Management Handbook: A Practical Guide to Managing the Multiple Dimensions of Risk", edited by Dr David Hillson, has just been published; Kogan Page describe it as follows:
Risk management is dynamic, with new risks continually being identified and risk management techniques adapting to new challenges. The Risk Management Handbook gives a clear snapshot of the current state of play in the risk management landscape, and a look ahead to the key emerging issues in the field. Drawing together leading voices from the major risk management application areas – from GRC to supply chain risk, operational risk to cyber risk – this edited collection showcases best practice in each discipline and provides a succinct and coherent picture of the field as a whole. Part One surveys these crucial application areas and provides a broad integrative framework for the differing contexts within which risk management is undertaken. Part Two explores emerging issues and techniques, from risk-based thinking to communicating uncertainty.
The Risk Management Handbook offers readers knowledge of current best practice and a cutting-edge insight into new developments within risk management. Whether you are a risk professional wanting to stay abreast of your field, a student seeking a broad and up-to-date introduction to risk, or a business leader wanting to get to grips with the risks that face your business, this book will provide expert guidance.
Amazon UK is listing the book on their website: you can order your copy using this link.
Contributor Biography: Robert is an independent project, systems and risk expert who specialises in helping to solve complex data protection and privacy challenges for his clients… particularly those associated with large-scale, global and regional EMEA based Compliance (such as GDPR and ePR), Systems Integration, Enterprise Resource Planning (ERP) Implementation, Business Intelligence (BI), Merger & Acquisition (M&A), Business and Digital Transformation initiatives.
His real-world project and risk management experience spans over thirty years, based on a solid and successful systems background.  After launching his own consultancy practice in 1992, he has shared and extended his expertise on many varied assignments within the UK and beyond.
Since May 2016, he has been investigating various ways in which he can help his clients achieve efficient compliance with the General Data Protection Regulation (GDPR) legislation.  His initial research and ongoing activities in this area has exposed him to many different methodologies, tools and techniques which he has been able to evaluate in more detail.  This specialist knowledge, combined with his recent MSc Risk Management (Distinction) achievements and over ten years data protection related project management experience, makes him a strong candidate for helping clients with their GDPR implementation challenges.