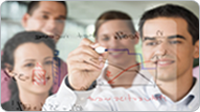 NEED EXTRA HELP?
Do you need extra expertise on an ad-hoc basis to help with unexpected challenges and problems?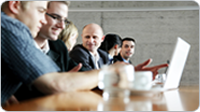 BUSINESS RESILIENCE HEALTH CHECK
When did you last check that your business resilience processes are fit for purpose?
WELCOME TO OUR INSIGHT BLOG
In case you hadn't noticed
Robert's current focus is on helping organisations with their ESG, sustainability and Net Zero challenges, with special interests in the healthcare sector, and the effective use of …
Now that the fog is clearing on GDPR, it's time to speed things up
When did you first hear about the General Data Protection Regulation (GDPR) legislation and the need to comply with it by May 2018?

Will 2017 be a watershed year for the deployment of data inventory and mapping tools to support the implementation of GDPR?
The importance of having visibility to the "what, who, when, where and why" of data is a core objective of the new General Data Protection …
New DATA-Tight data protection and privacy service launched
We are pleased to announce a new consultancy service, DATA-Tight, specifically aimed at helping organisations cope with the increasing amount of complex legislation relating to data …