BUSINESS TRANSFORMATION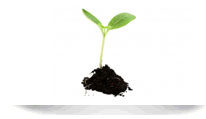 "... 82% of European managers believe transforming the organisation has become of vital importance..."
Work with a business transformation expert with real-world experience which spans many decades, based on a solid and successful systems background.
How we work
Our five-step ORDER™ process provides us with a solid base from which we can review the effectiveness of your current approach against the important dimensions/pillars of people, process and technology.
Your business transformation expert will look at what you are trying to achieve with your transformation initiative, how it is organised and delivered, and the environment in which you are operating. In addition, we also look at the impact your approach is having on creativity and innovation within your organisation. We then review the way in which your initiative is organised and build upon your strengths to help you meet your objectives.

Finally, we develop ideas together on ways in which your approach can be improved or delivered that makes sense for you and your organisation, using our extensive real-life experience and knowledge of proven best practice.
Other ways we help
We have also helped clients with:

TURNAROUND: recovering strategic initiatives failing to deliver on expectations;
ASSURANCE: reviewing effectiveness of key activities to ensure they are fit for purpose;
IMPLEMENTATION: organising more effectively to implement change;
SUPPORT: achieving full potential during period of significant change or challenge;
RESEARCH: finding out more about some new or existing area of interest.
What to do next
Book a free, initial call to explore how we can help you solve your current problems and challenges... on a completely confidential and non-obligation basis - simply call us on +44 (0)1983 617241 to set something up.