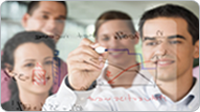 NON-EXECUTIVE MANAGEMENT
Do you need extra expertise on an ad-hoc basis to help with your project related challenges and problems?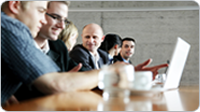 RISK MANAGEMENT HEALTH CHECK
Are you in control of your risks ... or are they controlling you? When did you last check that your project and system related risk processes are still fit for purpose?
INSIGHT BLOG
Are you following us?

Our passion for helping clients… whether current, previous or prospective… is reflected in our enthusiastic and lively sharing of insightful information through social media channels, our favourites being LinkedIn and Twitter.  We tweat on a daily basis using our @chaordicpilot Twitter identity … are you following us?