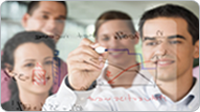 NON-EXECUTIVE MANAGEMENT
Do you need extra expertise on an ad-hoc basis to help with your project related challenges and problems?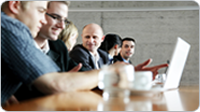 RISK MANAGEMENT HEALTH CHECK
Are you in control of your risks ... or are they controlling you? When did you last check that your project and system related risk processes are still fit for purpose?
WELCOME TO OUR INSIGHT BLOG

Are you following us?
Our passion for helping clients… whether current, previous or prospective… is reflected in our enthusiastic and lively sharing of insightful information through social media channels, our favourites being LinkedIn and Twitter.  We tweat on …
Overview of Conduct Risk
Conduct risk is one of the hottest topics in financial services but what exactly is it? This great article from Jane Walshe of the Compliance Complete service of …
Speaker on Jersey International Business School CPD Plus Seminar Series 2014-15 Programme
Our Senior Partner, Robert J Toogood, has been invited to be a speaker on the Jersey International Business School CPD Plus Seminar Series 2014-15 programme.  Robert's …
FCA Risk Outlook 2013
The FCA Risk Outlook 2013 will set out the FCA's approach to assessing conduct risks to our objectives. It analyses the drivers of conduct risk and …