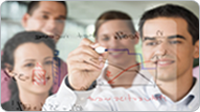 NEED EXTRA HELP?
Do you need extra expertise on an ad-hoc basis to help with unexpected challenges and problems?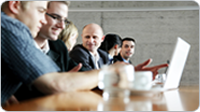 BUSINESS RESILIENCE HEALTH CHECK
When did you last check that your business resilience processes are fit for purpose?
INSIGHT BLOG
Blank checks – unleashing the potential of people and businesses
Unleashing potential of people and businesses: removing limitations of budgets and resources for profitable organic growth.
Extract from strategy+business:
In 2007, Kraft Foods Inc. was facing a major challenge with Tang — the powdered breakfast drink that had long been one of its iconic brands, made famous in the 1960s when the National Aeronautics and Space Administration included the drink in the rations for U.S. astronauts. The brand was caught in a cycle of underperformance — a situation that commonly bedevils companies as they seek to drive organic growth. In 2007, the leadership team of Kraft's developing markets identified Tang as one of their top 10 focus brands, and came up with an unusual strategy for boosting the brand's sales back into the stratosphere: Tang leaders in key countries such as Brazil were given a "blank check," essentially urging them to dream big and not worry about resources. The results have been astounding. In the last five years, Tang has doubled sales outside the U.S. and become a profitable, US$1 billion brand there (in comparison, it had taken Tang 50 years to reach the $500 million revenue mark). The transformation of brands like Tang helped grow Kraft Foods' developing markets business from $6 billion in revenues in 2007 to more than $15 billion in 2011, significantly improving margins.
Copyright 2013 Booz & Company Inc. All rights reserved.
More … http://www.strategy-business.com/article/00124?
Sep
19

2012

Change Management