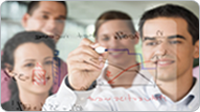 NEED EXTRA HELP?
Do you need extra expertise on an ad-hoc basis to help with business resilience related challenges and problems?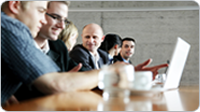 BUSINESS RESILIENCE HEALTH CHECK
When did you last check that your business resilience processes are fit for purpose?
New DATA-Tight data protection and privacy service launched
We are pleased to announce a new consultancy service, DATA-Tight, specifically aimed at helping organisations cope with the increasing amount of complex legislation relating to data …
12 reasons GDPR will impact the whole of your business and not just IT
The clock is already ticking towards May 2018 when the EU General Data Protection Regulation (GDPR) comes into force.
Time for a Health Check?
Are you in control of your risks … or are they controlling you? When did you last check that your project and system related risk …
Just Published… Practical Guide to Managing the Multiple Dimensions of Risk
We've written a chapter on governance, risk and compliance (GRC) for a new book on multi-dimensional risk management that has just been published by Kogan Page.