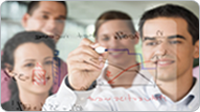 NON-EXECUTIVE MANAGEMENT
Do you need extra expertise on an ad-hoc basis to help with your project related challenges and problems?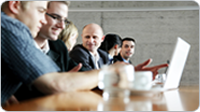 RISK MANAGEMENT HEALTH CHECK
Are you in control of your risks ... or are they controlling you? When did you last check that your project and system related risk processes are still fit for purpose?
Conference Board Governance Center Report – Risk Oversight: Evolving Expectations for Boards
This Directors Notes report from the Conference Board Governance Center (January 2014) discusses evolving expectations for board oversight of management's risk appetite and tolerance and the …
Financial Stability Board (FSB) releases Guidance for More Effective Supervision of Risk Appetite and Risk Culture at Financial Institutions
The Financial Stability Board (FSB) has recently published (November 2013) two papers to assist supervisors in strengthening risk management practices at financial institutions: 1. Principles for …
Embrace the hidden power of governance, risk and compliance … but not in the way you think!
We live in exciting but unchartered, dangerous times.  But it is vitally important for our continued survival that we learn to better manage the highly dynamic and …