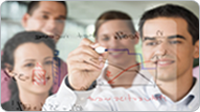 NEED EXTRA HELP?
Do you need extra expertise on an ad-hoc basis to help with business resilience related challenges and problems?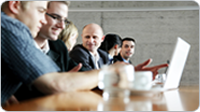 BUSINESS RESILIENCE HEALTH CHECK
When did you last check that your business resilience processes are fit for purpose?
Are YOU in control of your risks… or are they controlling you?
Are YOU in control of your risks… or are they controlling you?  When did you last check that your risk management processes are still effective?  Maybe …

Global risks "among the most dangerous an organisation can face"
Global risks are among the most dangerous an organisation can face, Airmic chief executive John Hurrell has warned.  Writing in a report published by the …
Jun
26

2014

Business Continuity & Pandemic Planning

Read More

Cost of risk management failures often underestimated
The sixth peer review of the OECD Principles of Corporate Governance analyses the corporate governance framework and practices relating to corporate risk management, in the …
FCA Risk Outlook 2014
The FCA Risk Outlook 2014 sets out FCA's approach to assessing risks to their objectives.  It analyses the fundamental causes of risk and how these affect the financial …